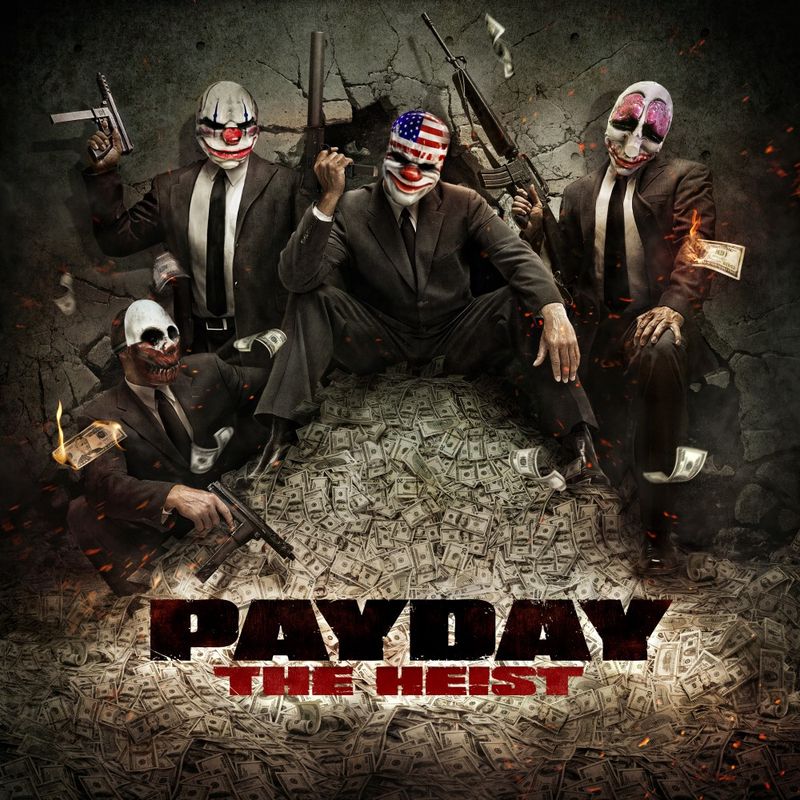 Ever wondered how to pull off a bank heist or any other heist? In Payday: The Heist you do just that, and with three other team mates to go along with you as well. The game is pretty simple, it is a 4-player co-op first person shooter game. You go around tying up hostages and trying to keep the police at bay by shooting surveillance cameras and holding down hostages. It seems there is a lot of cop killing in this game, and the cops go all out trying to get the four of you too. There is a Sam Fisher look-alike dude that comes, and there is some other dude in full armor called the Bulldozer that comes after you. It seems like there are just endless cops coming for you.
---

All in All

There are a lot of different ways to play this game. This game is better with friends where you can tell each other what needs to be done and try to pull off a good heist together. The cops will use smoke grenades to try to flush you out. Overkill packed this game with a really good soundtrack, so it really feels like you are really in a high profile heist.

The few down sides to this game are that there is no real story, but that is OK. Also, the replay value might be low once you've figured out how to beat a level. There are only a few ways you can go through it again.

This is way better with good friends, or with people who know what they are doing. It is simple and makes you think, 'if I was a robber, this has got to be the way people do it, but with less police bodies'. There is a lot of police killing.

For twenty bucks and the added No Mercy map from Left 4 Dead, it is awesome. The map is almost worth the price of the game alone, if you are a big Left 4 Dead fan like me. So if you want a simple co-op game that is pretty good, and you've got a few friends, pick up Payday. If you don't have any friends you can play with, and you can't find anyone in the online, well maybe stay away. The bots in this game are not that great compared to real people, and the lasting value might not be that long. With new DLC out though, it keeps it fresh in the fridge for just a little longer.